Nguyen Thi Minh Hang
Ph.D
Assistant professor
I am an associate professor of Psychology at Hanoi University of Social Sciences and Humanities (USSH), Vietnam National University (VNU).
I am vice director of Center for Assisting and Consulting Psychology  and function as an adviser for National Hotline for Children Counseling and Support, Vietnam Ministry of Labor, War Invalids and Social Affairs.
My clinical work includes Counselor and Therapist of Centre for Assisting and Consulting Psychology as well as supervisor in Center for psychotherapy for Children and Adolescents, Department of Children's Affairs, MOLISA, Vietnam.
I am a member of the Editorial Board of Health Psychology Report (Poland), member of the Vietnam Psycho-Pedagogical Association and  Member of Consortium to Advance School Psychology - International (CASP-I).
My teaching includes Introduction to Clinical Psychology, School Psychology, Assessment in Clinical Psychology, Health Psychology, Assessment and Intervention in School Psychology, Psychotherapy Techniques, Intervention for children with PTSD.
In my research I am interested in internalizing disorders of children and adolescence, anxiety and depression treatment, prevention of psychological disorders, Buddhism, mental health and well-being, Buddhism psychotherapy.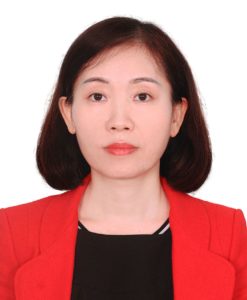 University of Social Science and Humanities.
Vietnam National University.
Department of Clinical Psychology.
Faculty of Psychology.

Associate Professor
Ph.D in developmental Psychology